Leadership Development Opportunities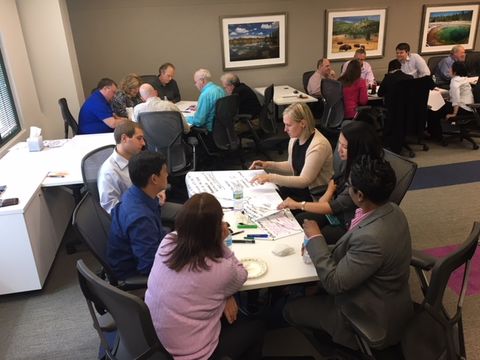 September 22, 2020 9am, September 24, 2020 5pm
This Certification is for Leaders of all levels and will focus on the mechanics of guiding an organization and it's stakeholders through times of uncertainty with high trust, high employee retention and morale and superior dedication to the mission and the customer.
This is an opportunity to re-tool your leadership team towards the Imminent Transitions Framework, a way of leading that models expansion when fear is the highest and most leadership methods would contract and control. With an emphasis on the leader's role in creating engagement during thre three-phase process of transition (different than change,) leaders will leave this course understanding how to embrace complexity and leverage it for the most innovative solutions yet!
What We'll Cover
Models exploring the stages of Change vs. Transition
The differing roles of leadership and supervisors in vision, strategy & execution
The Soft Skills required of leaders to communicate in ways that motivate, foster trust and build the cultures you will need to carry your business into this...
more